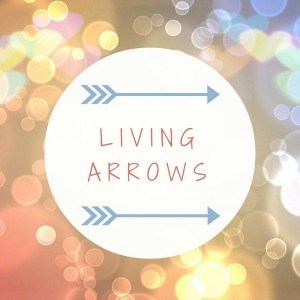 I am taking part in Donna from What the Redhead Said's Living Arrows – which is a celebration of childhood!
We could all do with a little more celebration in our lives!
To quote Donna, "The project originally took it's name from a poem by Kahlil Gibran, "You are the bows from which your children as living arrows are sent forth" and every Monday we share a moment from our week and invite others to do the same as part of this linky."
Week 27/52 Living Arrows
Meh
A week of stress at work for me ending with appointments at audiology for the little one. There are concerns that he can't hear out of his left ear, he failed his hearing tests at birth having to be retested three weeks later. They were fine at that stage, but once again he has failed them. We have to wait and see as he's too young to test his ears individually, I feel sad. You don't want life to be unnecessarily hard for your little one do you? I can't do anything for him except wait. Sucks. Life feels so heavy at the minute!
Thankfully we're off on holiday in ten days! So in preparation, I took the little man to get his hair cut. He doesn't look like a baby anymore! He looks like a toddler! Waaaaaaaaaaa!