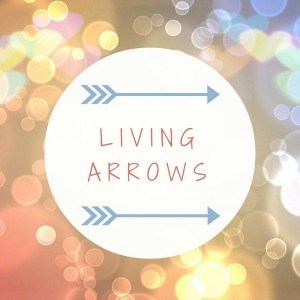 I am taking part in Donna from What the Redhead Said's Living Arrows – which is a celebration of childhood!
We could all do with a little more celebration in our lives!
To quote Donna, "The project originally took it's name from a poem by Kahlil Gibran,
"You are the bows from which your children as living arrows are sent forth"
and every Monday we share a moment from our week and invite others to do the same as part of this linky."
Week 42
Mess
Does anyone elses child cause a trail of destruction in every room they enter?
This little one seemed to be sat colouring and playing with his cars whilst I was sorting the clean washing, I went to hoover his bedroom floor and all of the toys on the toy box you can see are what he managed to get out and drop on the floor in that time! He thought he was hilarious, as you can see below!