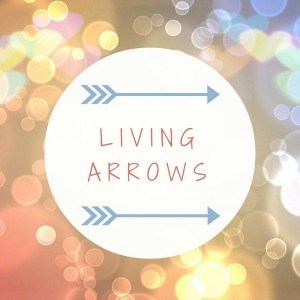 I am taking part in Donna from What the Redhead Said's Living Arrows – which is a celebration of childhood!
We could all do with a little more celebration in our lives!
To quote Donna, "The project originally took it's name from a poem by Kahlil Gibran,
"You are the bows from which your children as living arrows are sent forth"
and every Monday we share a moment from our week and invite others to do the same as part of this linky."
Week 44
Sunshine!
We had an unexpected lovely sunny day on Thursday – an added bonus as I'd taken annual leave as I didn't have any childcare that day! We went to the park, something I'd never done on my own with RLT since he could run off! I stuck close to him, but let him explore going off the paths and in and around the trees. He absolutely adored it!